Latest News
---

AquaManage's new head office at 8 Chris Drive, LILYDALE.
The offices and warehouse area will act as a central base, providing extra space to manage the busy servicing schedule and project work.
---
---
AquaManage Group were engaged by North East Water to carry out upgrade works at 4 water treatment plants. The project known as the "Multiple Barriers Project" was completed in 4 stages at 4 water treatment plants, namely, Oxley, Moyhu, Walwa and Wangaratta. Completed over an 18 month period, the primary objectives were to provide a higher level of water disinfection with the installation of fully validated (USEPA) UV disinfection systems. In addition improvements to electrical control and SCADA systems were completed, replacement of media filters and improvements to waste water disposal and recovery systems. Each site presented unique challenges and opportunities for Engineering solutions to meet the project objectives. The end result has been vastly improved operability and reliability, a higher level of treated water security and overall improved efficiency. Specific sites works included:
Oxley: new switchboard, control system, SCADA system and valving. Upgrade of backwash waste system. Installation of validated UV
Wangaratta: Installation of large validated UV,UVT monitoring system and pit/shelter
Walwa: new switchboard, control system, SCADA system, pipework, Backwash recovery system. Removal of exiting clarifier and installation of new pressure filters. Installation of validated UV
Moyhu: new switchboard, control system, SCADA system. Installation of new river feed system, backwash waste system. Installation of validated UV.
---
Rick and Leigh were recently given the opportunity in joining some mates to tackle the challenging Kokoda Track in Papua New Guinea. This trek was not just for personal achievement but also involved raising awareness and funds for Epilepsy Action Australia, who provides support to those suffering with the condition. So in mid April, after several months and many kilometres of training for the trip, the team flew into Port Moresby to meet up with the rest of their group and trek leaders to set off from Owers' Corner through the jungle along the gruelling track.
The 96km track passes through the inhospitable terrain of the Owen Stanley Ranges and comprises of unbelievably steep precipices that seem to never end, deep ravines and numerous river crossings. Along the way stories of amazing courage, survival and camaraderie were shared and an insight to the hardship faced by our Diggers made the journey emotionally challenging as well as physically demanding. Commemorating Anzac Day at the dawn service at Isurava's Memorial was a highlight of the journey.
On the final day heading into Kokoda the group had a sense of personal triumph, overcoming many challenges that including relentless tropical rain and severe gastro that lead to one group member needing medical evacuation. Overall, the preparation that Rick and Leigh put in prior to their adventure put them in good stead and they arrived safely home (although several kilos lighter) with a greater appreciation of those involved in that era of Australia's history.
Rick and Leigh greatly appreciated the effort and input from Team Leader, Peter (from Kokoda Spirit) and the support from the local guides which helped to make their trek such an amazing experience. Thanks also to Todd and Matt at Qubed for putting the idea into action and many thanks to the individuals and businesses who have donated via the Every Day Hero page in support of Epilepsy Action Australia. https://give.everydayhero.com/au/qubed-kokoda-trek#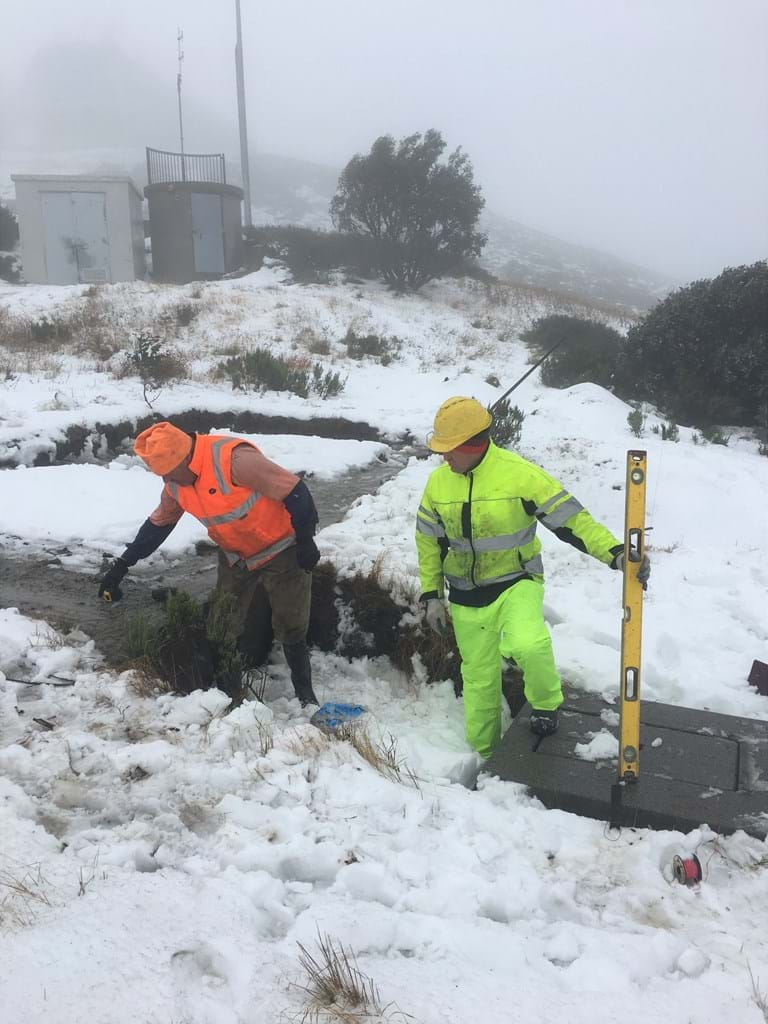 2017 was certainly a busy 12 month period for the company, with AquaManage completing a record number of projects, upgrades and plant conversions along with the routine service work we also provide.
Some of the projects include :-
A skid expansion and membrane replacement for the WTP in Bamaga, FNQ

Air scour blowers upgrade at Ouyen WTP.

D&C and installation of a new UV Disinfection system for the Baldy Turret WTP on Mt Buller

A low pressure conversion and HMI upgrade at Mt Garnet, QLD
Aquamanage have also completed two stages of plant upgrades for North East Water at their Water Treatment Plants at Wangaratta and Oxley and have begun works now at Walwa WTP with the final upgrade at Moyhu to commence later in the year.
AquaManage will continue to provide the regular services and maintenance and technical support to our valued clients as we have previously done and look forward to working along side them again in 2018.